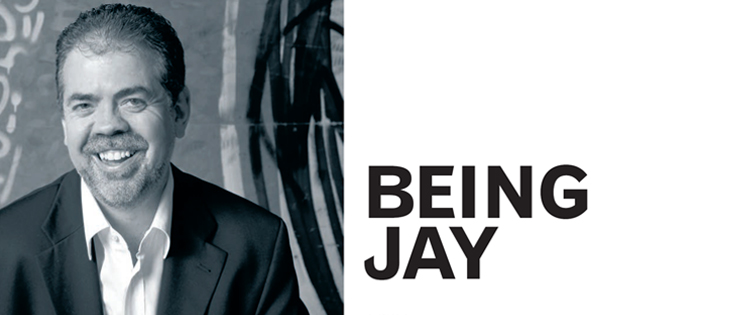 Press Release: Being Jay
Being Jay
"If we all work together, we can accomplish great things."
IT'S ANOTHER WEEKDAY MORNING and you're getting ready or your routine work day. You're wearing your business attire, your briefcase is packed, your Blackberry is handy, and your skateboard is ready to roll. Yes, that's correct—your skateboard. For inspirational entrepreneur, Jay Mandarino, this is a reality.
Jay is the Founder and CEO of Toronto-based C.J. Graphics Inc., Printers and Lithographers. He is also Founder and CEO of 16 different companies. By the age of 30, Jay had made his first million. Constantly being honoured and recognized for his hard work, C.J. Graphics has received more than 6,500 awards internationally for outstanding performance of quality printing. But his ride to success was not a simple one.
Download and read the full article here
About CJ Graphics Inc.
CJ Graphics is a member of the CJ Group of Companies, one of the largest privately-owned communications and graphics solutions firms in Canada. With 31 companies, and growing, under its umbrella, the CJ Group of Companies offers a complete suite of services that includes traditional lithography, digital printing, large-format production, screen printing, interactive solutions, mailing services, bindery services, fulfillment and logistics services, and publishing.
Jay Mandarino founded CJ Graphics 35 years ago and has grown the company into the multi-faceted enterprise it is today. The company's new, custom-designed; 240,000 sq. foot state-of-the-art facility in Toronto will be finished late October 2017.
For more information:
Jay Mandarino
President & CEO
CJ Graphics Inc.
416.588.0808 ext. 232